In 2014 ABWTB was the first 4 day Plein Air Painting Festival in the United Kingdom. Following three successful years due to life getting in the way we took a break but:
This year 26-30 September 2019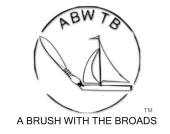 The phoenix is rising from the ashes, after a two year break A Brush with the Broads™ is back !!!!
Artists are already booking for a weekend of plein air painting competing, socialising and learning from each other in the Norfolk Broads, a new base at lovely
Hall Farm Cottages near to St Benet's Abbey on the River Ant.
We have sole use of the venue and a comfortable events room for evening demonstrations.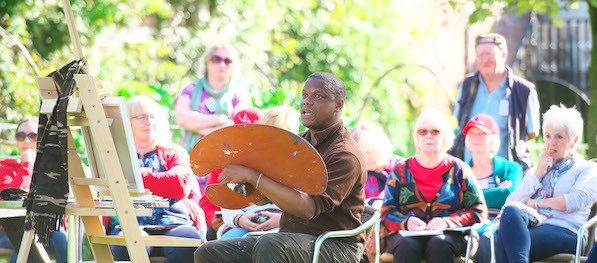 Brush with the Broads Arts Festival 2015

There will be daytime workshops (extra payment), paint outs, a quick draw, social evening and of course the finale exhibition. All based in an area painted for centuries.


Haidee-Jo Summers ROI will be leading a workshop at the Dutch House once home of Edward Seago RBA ARWS RWS, numbers are limited and this amazing opportunity will initially only be bookable by artists who have booked for the whole weekend of ABWTB IV.
Voted for by participating artists
1st Prize £1000.00
2nd Prize £500.00
Quick Draw Prize Two Rivers Sketch Book Prize

Weekend Registration now available

HERE


For accommodation please ring Hannah at Hall Farm Cottages
on +44(0)1692 630385
as she has blocked off the venue for us on her booking page
A Brush with the Broads Thanks the help and support of the peep's below for their advice and support
Follow the links to find out more