2019 A Brush with the Broads Programme and Tickets
A Brush with the Broads Full Artist Ticket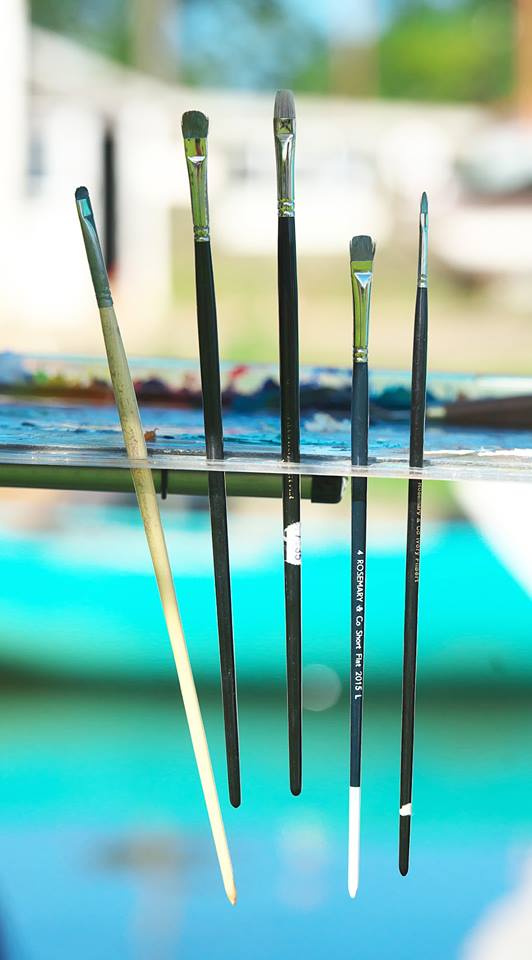 Your Weekend Ticket includes:
Exhibition Hanging Fee
Discount Prices and Priority booking for Workshops - booking exclusive to weekend Ticket holders until

30 June 2019
i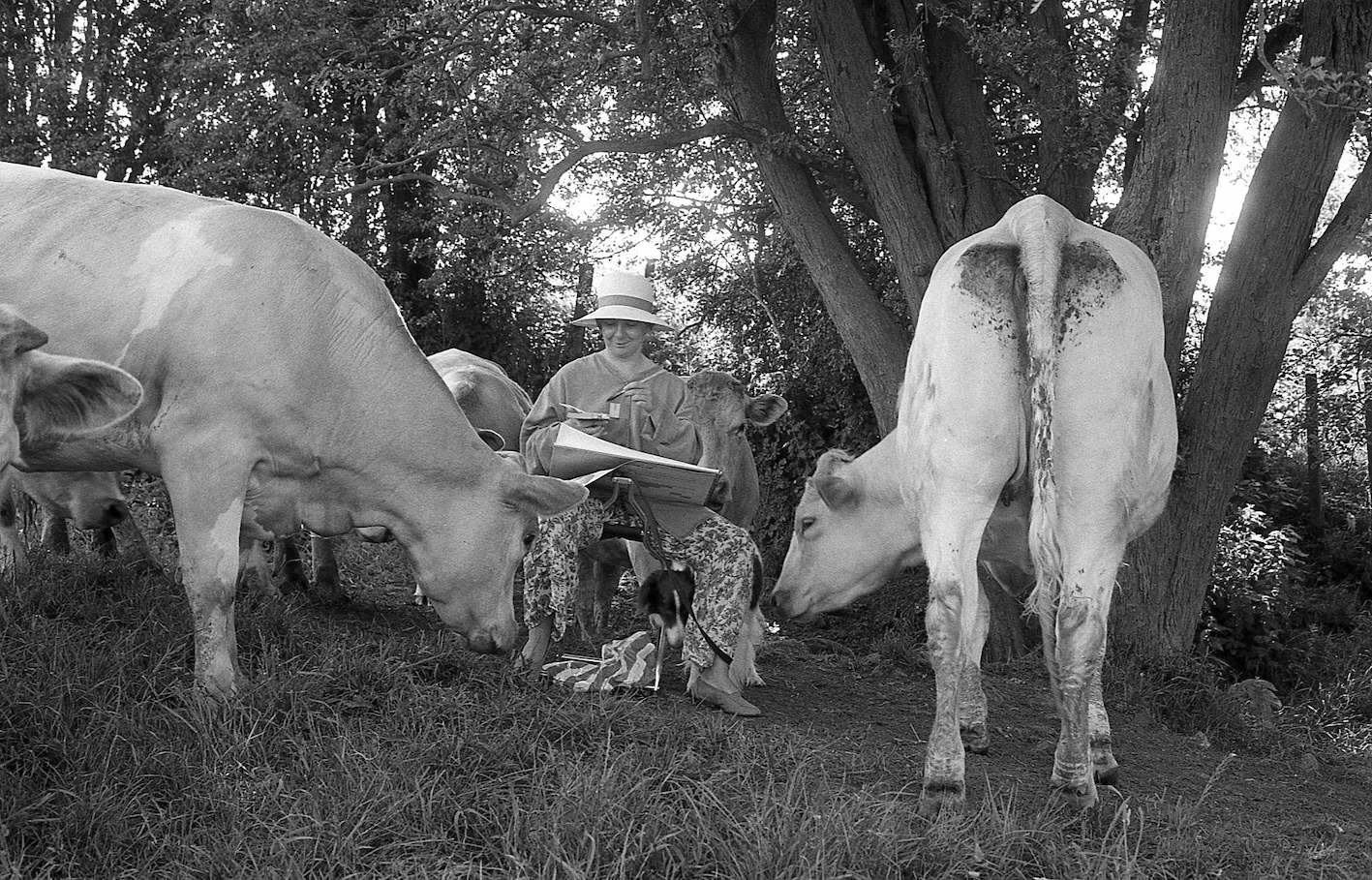 Claudia Araceli Painting en plein air

Thursday 26 Sept. 2019

From 2pm
Registration at Hall Farm Cottages
Check in & Collect your goody Bag

All painting supports must be stamped prior to painting to be submitted for exhibition and competition.

You can get as many stamped as you like, and get more stamped throughout the weekend.
Welcome Drink and intro
Meet your fellow Aritsts and arrange to paint together at locations around the Broads

Opening Demonstration by: Claudia Araceli
We are so pleased Gloucester based watercolourist Claudia Araceli is joining us as opening demonstrator of ABWTB 2019, she won the public vote prize and came second in the Artist's vote at A Brush with the Broads in 2015 for her painting.
"The Beach Café" (Winterton) the year two paintings of the same café won prizes.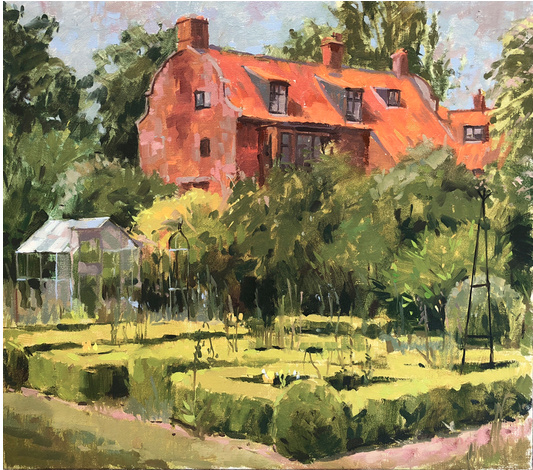 Friday 27 Sept.2019
Freedom to Paint out in and around the Broads all day
10am

at Hall Farm Cottages

Brush Making Demo by Symi Jackson

of Rosemary & Co Brushes. Free to attend

10am

Paint at the Dutch House, once home of
Edward Seago RBA ARWS RWS
with Haidee Jo Summers ROI RSMA

By kind permission of Anthony and Anita Seymour A Brush with the Broads Artists are being allowed access to paint in the garden of the Dutch House once the home and studio of artist Edward Seago considered by many to be the king of Plein Air painting.

The day will include a morning demonstration by Haidee-Jo
and then the freedom to paint in the gardens in the afternoon. Please bring your own refreshments

The fee is £50.00 + booking fee please note there are no refunds available Book Here

Workshop Open to weekend ticket holders only until 30 June
7.30pm - Social Evening

@The Lion at Thurne. A meal and getting to know you night of networking, fun and laughter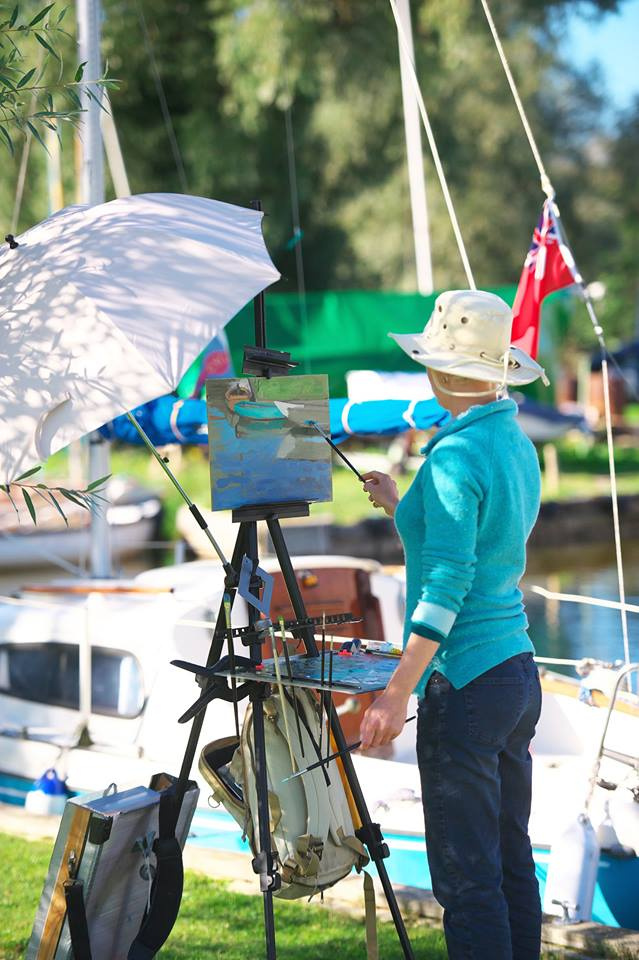 Saturday 28 Sept. 2019
Freedom to Paint out in and around the Broads
Daily casual tickets available here
10am

at Hall Farm Cottages

Paper Making Demonstration by Two Rivers Paper. Free to attend

10.30am

Malcolm a consummate draughtsman, will demonstrate his skills painting in oils buildings and boats on the water, at the historic Broadland Staithe (Quay) at the town of Stalham on the river Ant, you will then be free to paint for as long as you wish, with or without help.
Book Here

7.30pm

Pastel Painting Demonstration with John Patchett IEA
A pastelist at A Brush with the Broads™️ 2019 is something new and exciting. John is an approachble demonstrator, describing his thoughts and methods as he is working. His pastels mainly painted on site en plein air have vibrancy that excites the viewer.
(Included in whole event ticket)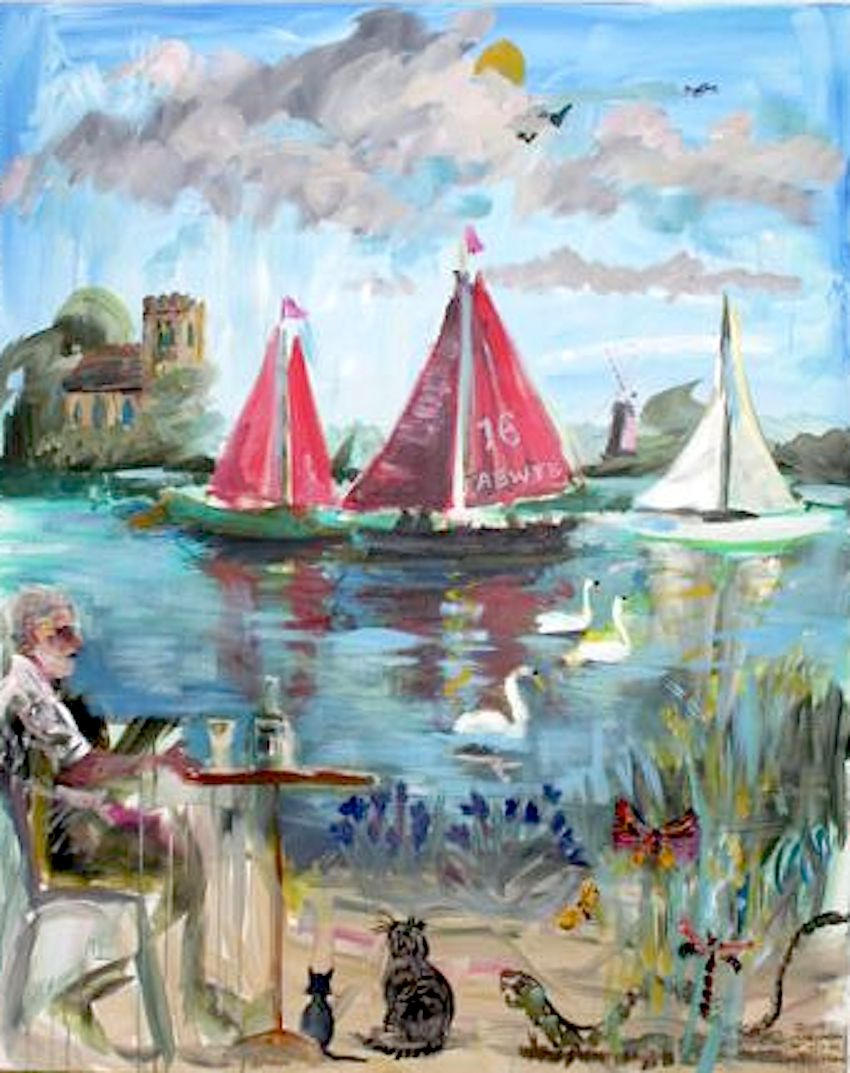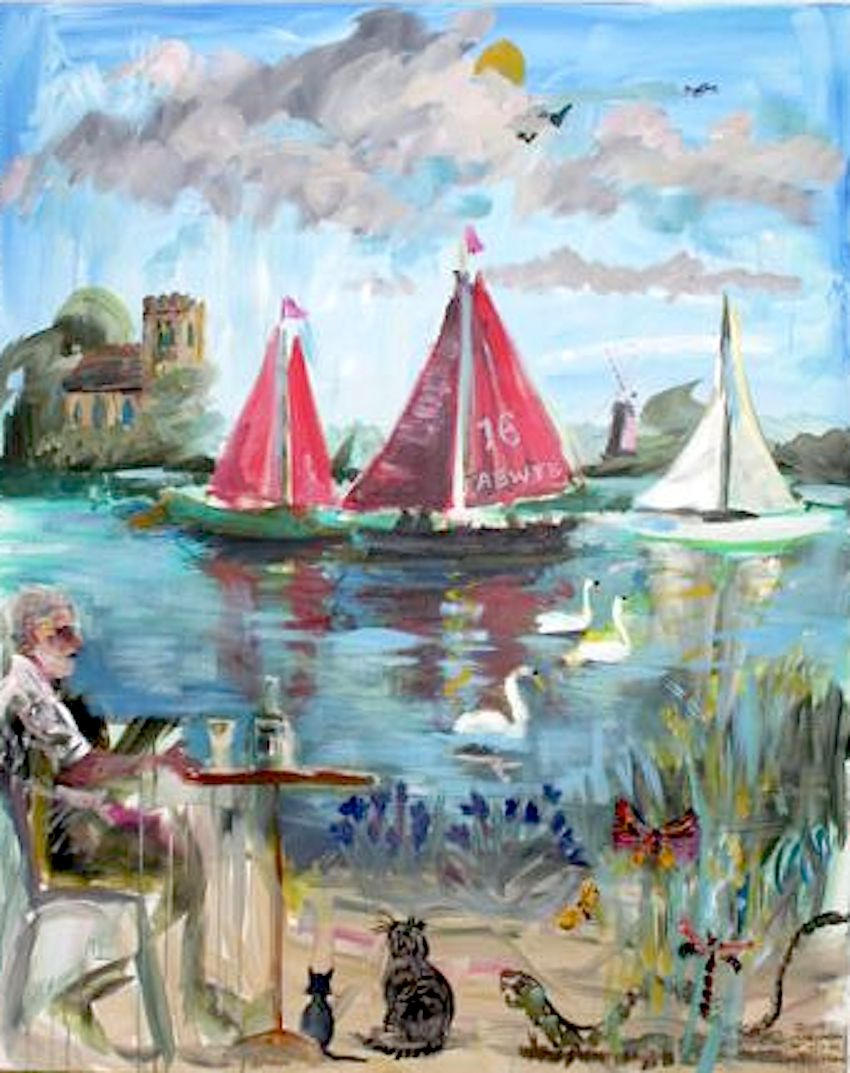 "A fabulous event with fabulous people, artists and organisers.
Couldn't wish for a better four days of painting!
Julian